Extra side of meat available for $3.99. Add home fries or hash browns $2.99. Add additional eggs $0.99 each. Add extra cream cheese flavor (Strawberry, Vegetable, Lox Spread) for $1.99. 
Veggies are peppers, onions, mushrooms, tomatoes, spinach.
Turkey bacon & turkey sausage available.
Add extra croissant for $0.99. Add extra grits for $1.69.
Get 5% off  

when you

order online only

 
For Orders $25 or more. Minimum Delivery $15.
Our Delivery Service Available Now up to 7 Mils Monday through Thursday Only.


No Delivery on Friday, Saturday & Sunday.
Delivery order may take up to 50 mins or more.
Discount will apply at checkout.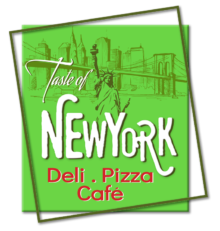 © TNY Deli, Pizza & Cafe, NC 2021. All Rights Reserved.